This Forum References:
This is our fundamentals course! Software development is not all glamorous. There are many underlying concepts that lie beneath the code that are important to understand in order to reach your full potential.
Flow Charts
I've been looking for a good flow chart design software. I have no experience in this, so if there are any recommendations, that would be great!
Here are some I've found:
LucidChart Runs anywhere in a web browser using HTML5. (A free account allows the creation of 60 objects per chart)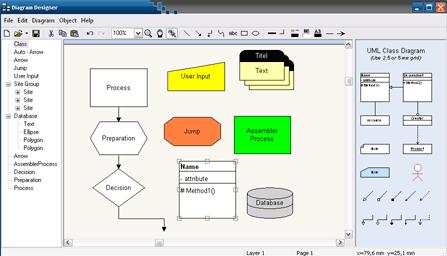 Theres a whole bunch of em here too: http://www.filebuzz.com/files/.net_Diagramming/1.html
Forum Rules/Features
Welcome to the WiBit.net forums! Check out our terms and features:
Hot Topic(s)
Annoy your friends
Is this something you think someone else would enjoy? Is it not for you, but do you know someone who is down with this type of content? Well share away:
Tweet
The Blog
Submitted by Kevin on Fri, 2013-04-19 10:16
This blog is a reminder that cheating in software development can get you into big trouble. Sometimes developers get really really lazy, OR are pressured to write something using overly simplified data structures. Almost every time this happens you are bitten in the butt! Sometimes the problems show up immediately and other times it may take months or years (especially in integrated systems).
Featured Market Listing(s)